News Archives: September 2018
Compiled by Terry Kilburn
September 19, 2018
Mark Knopfler's ninth solo studio album, Down The Road Wherever, is set for release on 16 November through British Grove / Virgin EMI Records.
Down The Road Wherever is available in four formats including Standard CD, Deluxe CD, 2LP, and Deluxe LP Box Set.
Pre-order today from the MarkKnopfler.com Store and receive the track "Good On You Son" instantly.
PLUS, all MarkKnopfler.com pre-order customers will receive a complimentary future live recording from the forthcoming tour. More information on that and how our customers can take advantage of this very special offer will be provided in the coming weeks.
COMMENT
September 14, 2018
Performances of the Local Hero stage musical at the The
Royal Lyceum Theatre, Edinburgh, will take place 19th
March – 20 April, 2019.
Performances  at London's Old Vic have been put back
until June, 2020.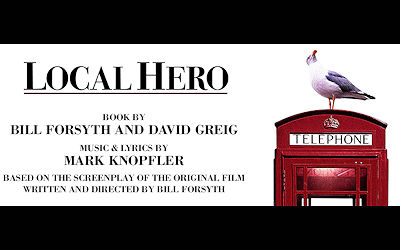 COMMENT